EviMonkey
This book is a PICTURE book, not a STORY book. The pictures tell the story - actually you tell the story to yourself as you look at the pictures and connect them with each other trying to figure out what's going on. The captions are written only to send your imagination along the right track.

The book is a mosaic and the parts of the mosaic are not always ordered top-left to bottom-right like in a written book because maybe the other way around made more visual sense, and for a child it doesn't matter anyway.

I wanted to make a book for intelligent children. It took me almost a year to paint it and I enjoyed every second of it and I sincerely hope you enjoy it just as much...
...and mistake me not - even if I say so myself: This book is a high toned work of high carat art coming at you in the disguise of a children's book.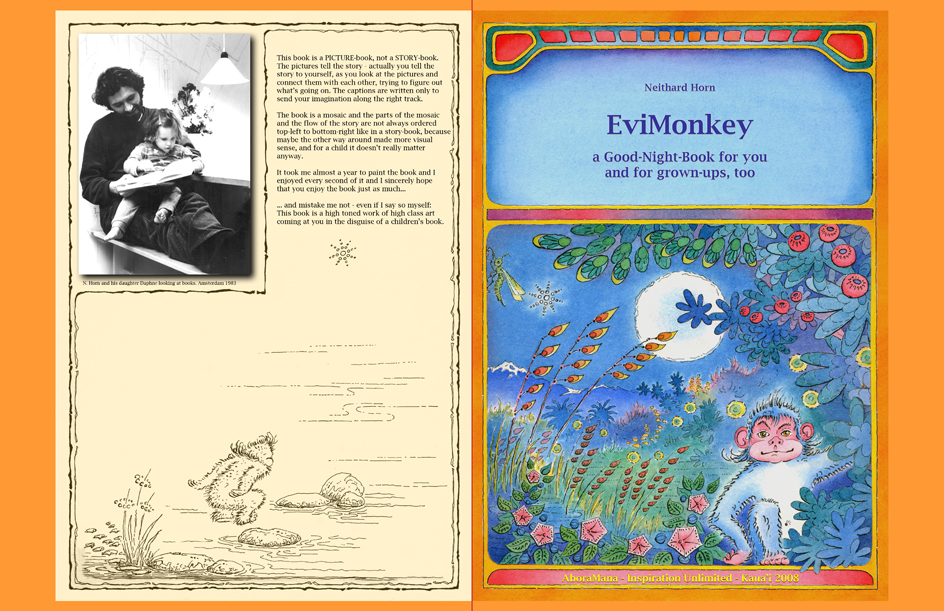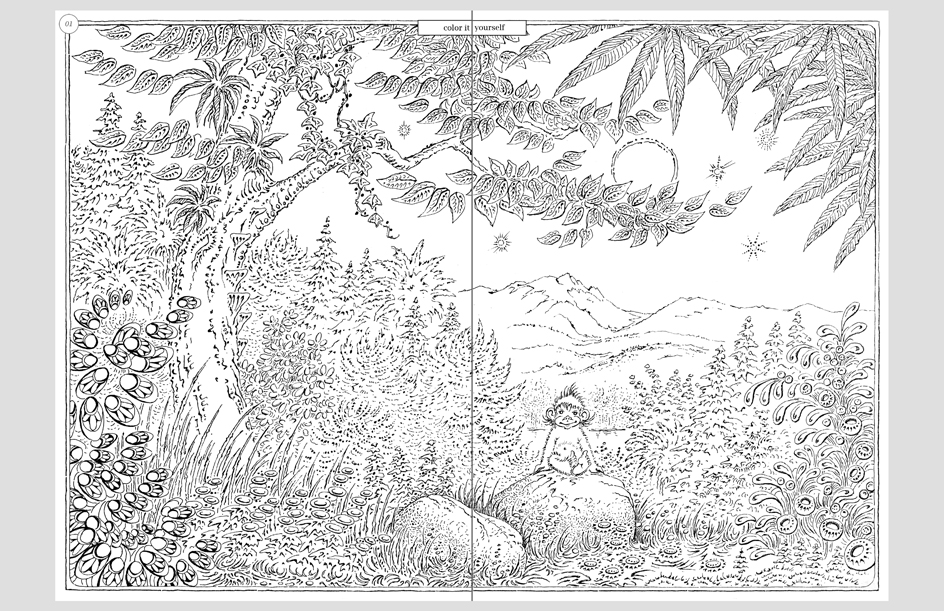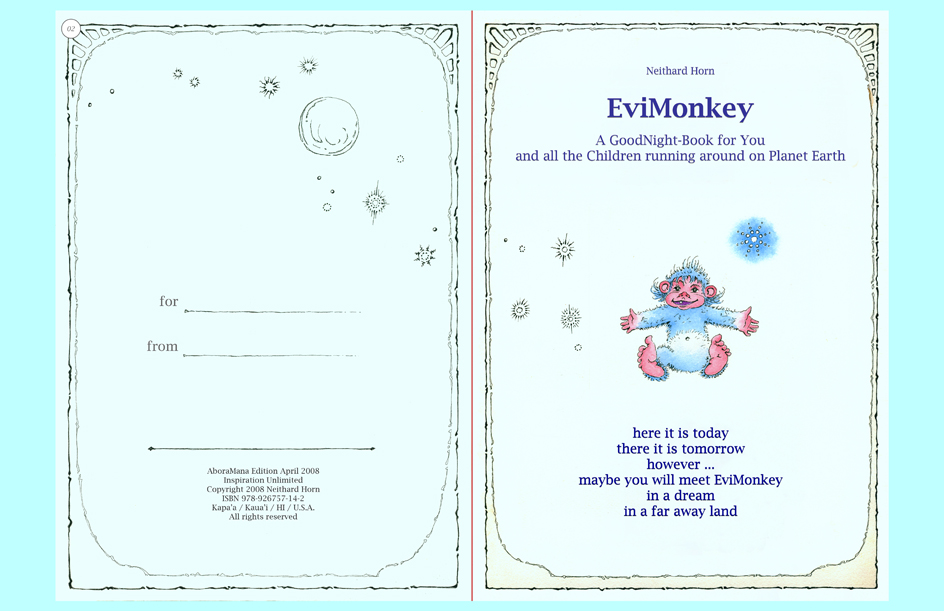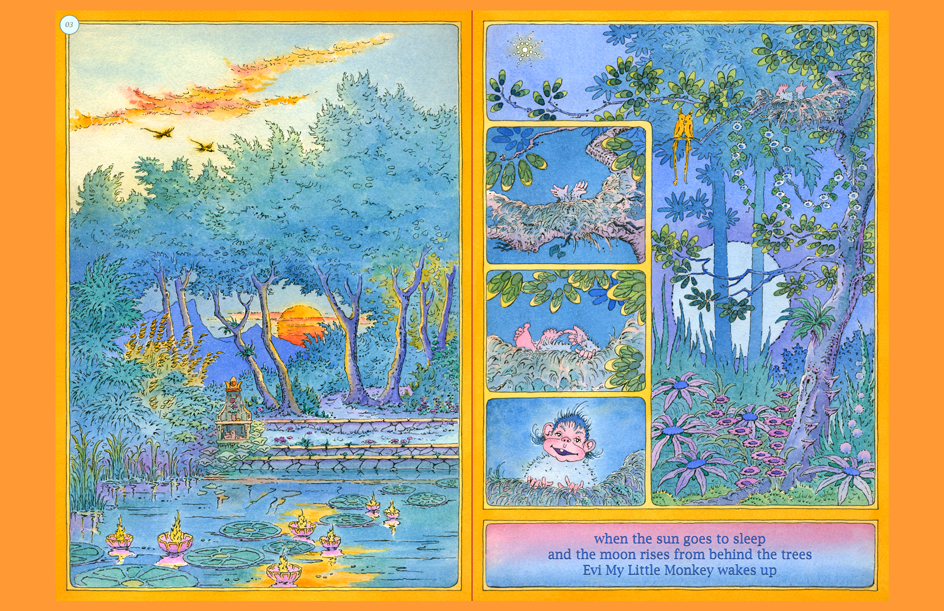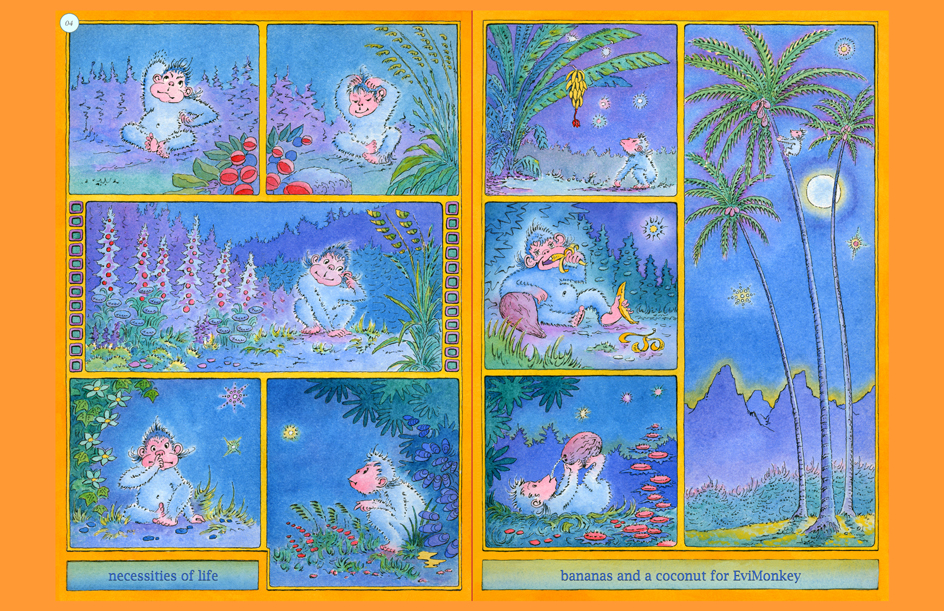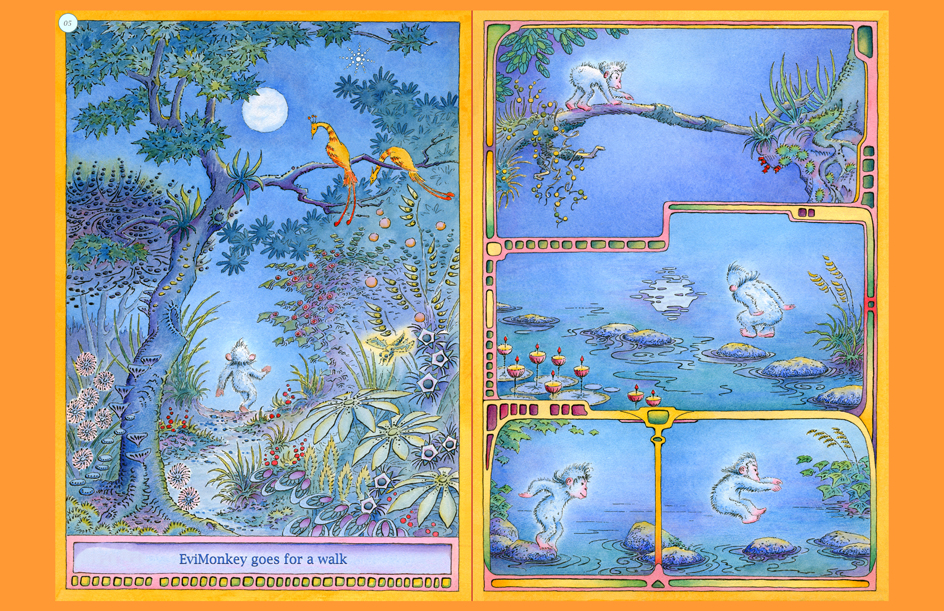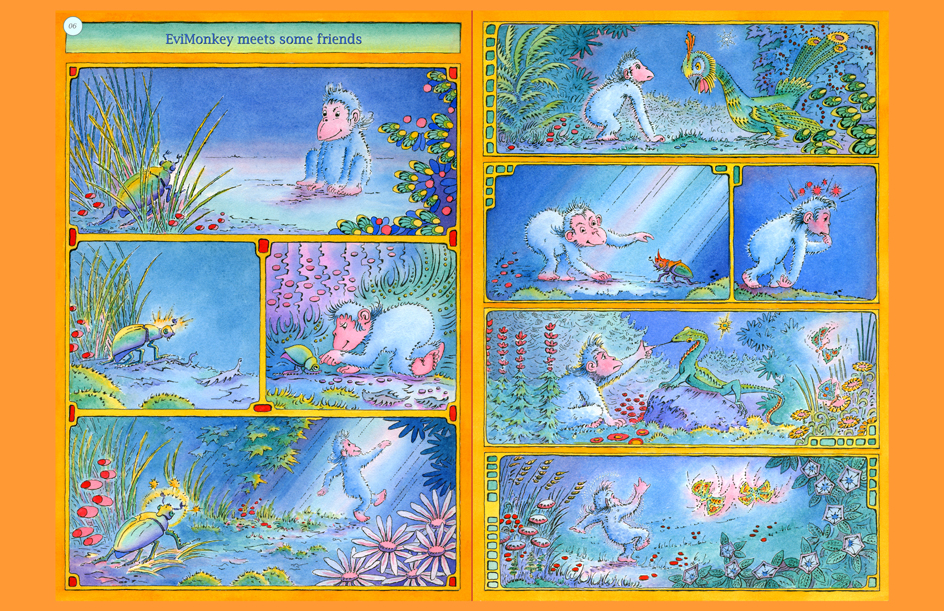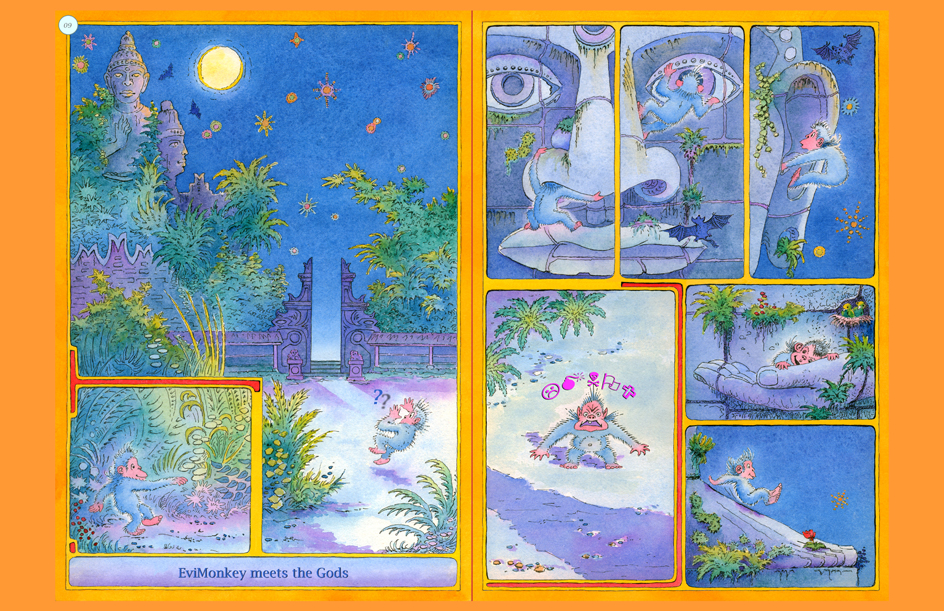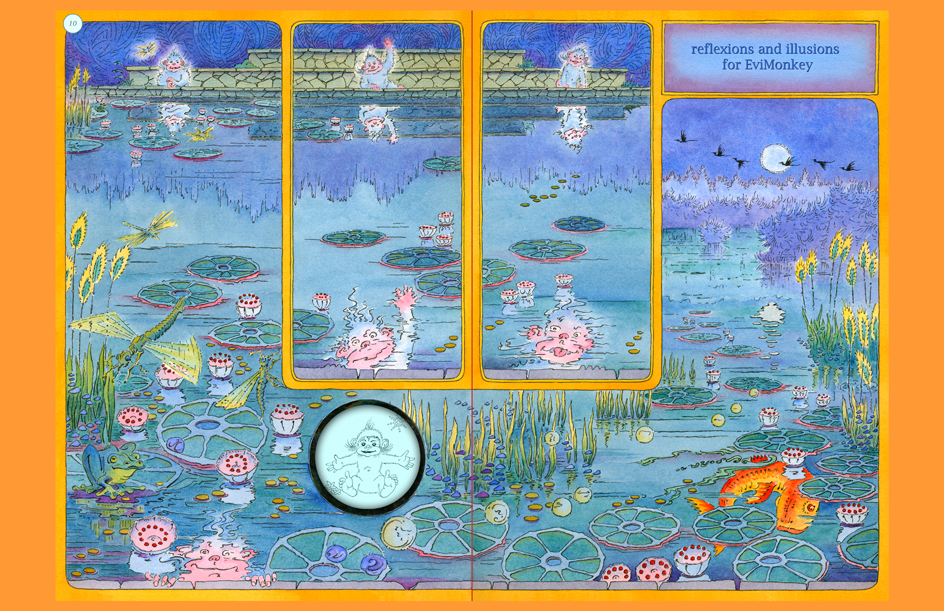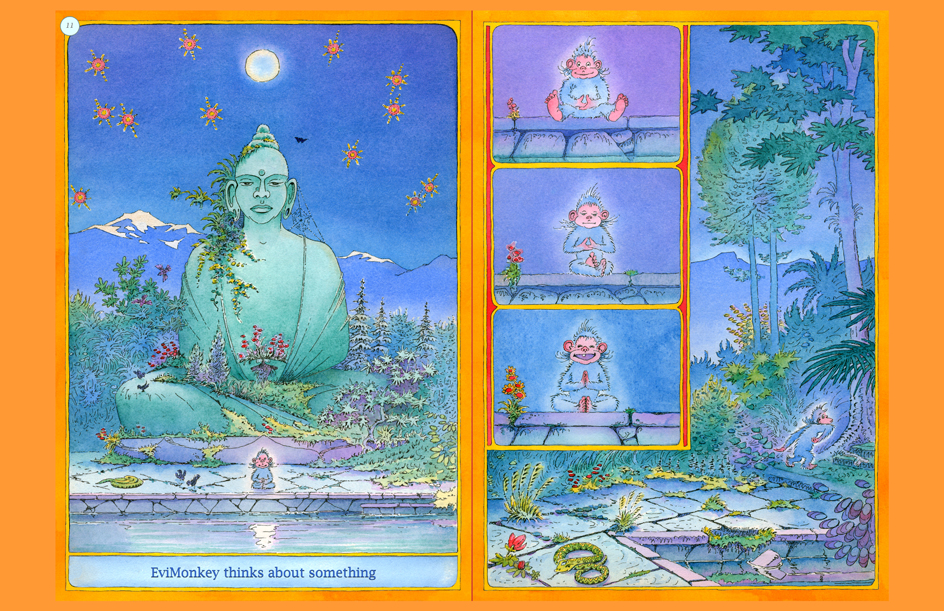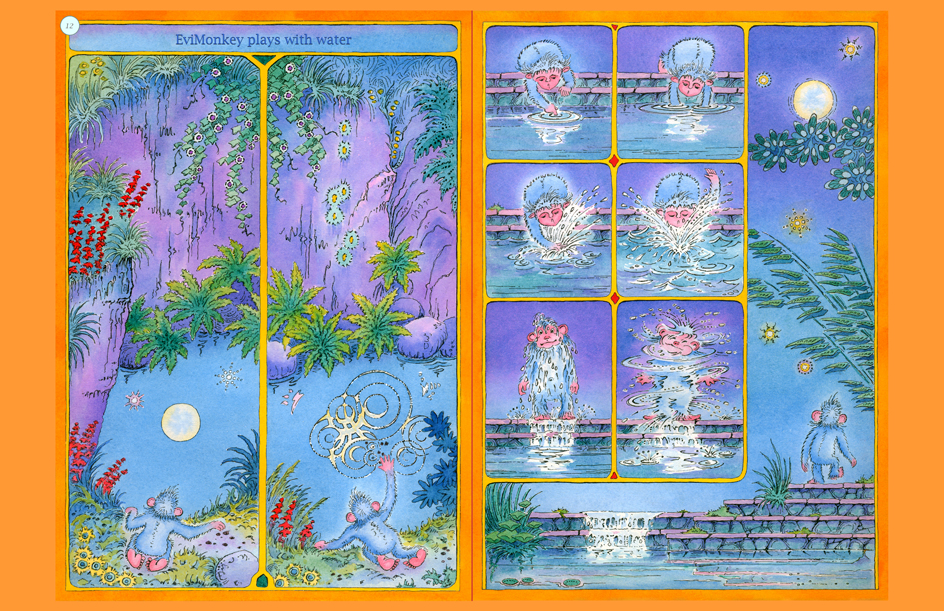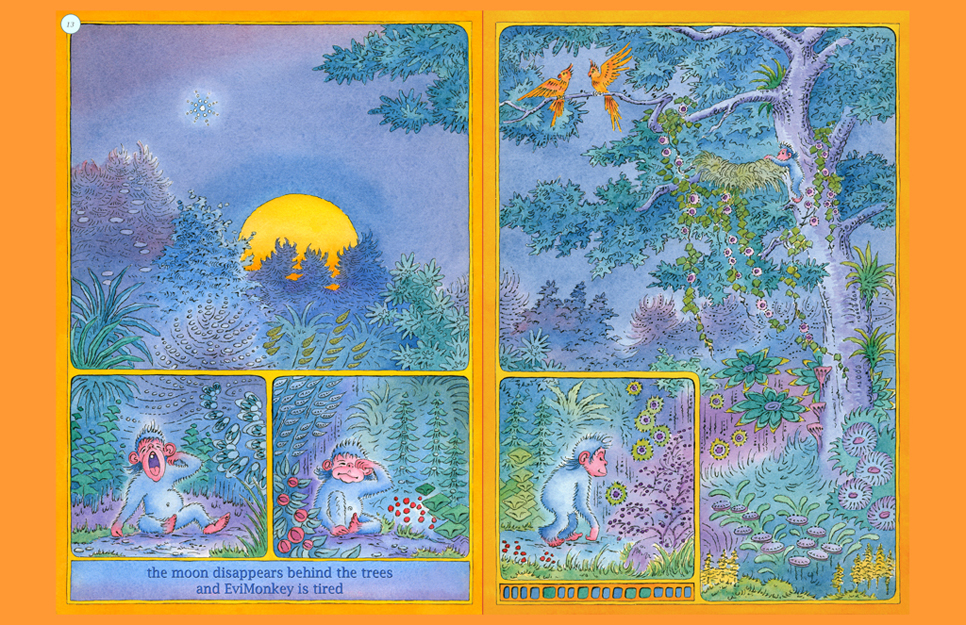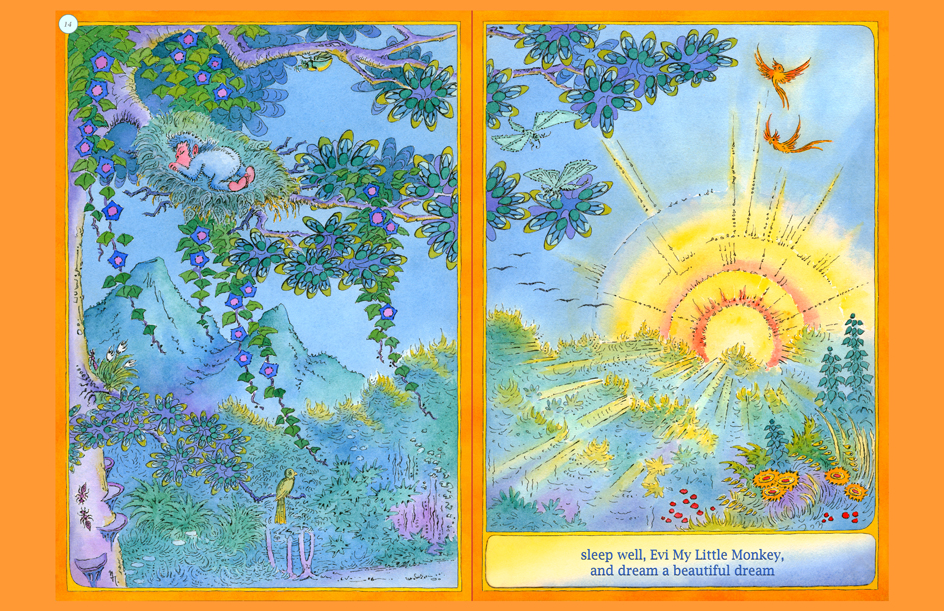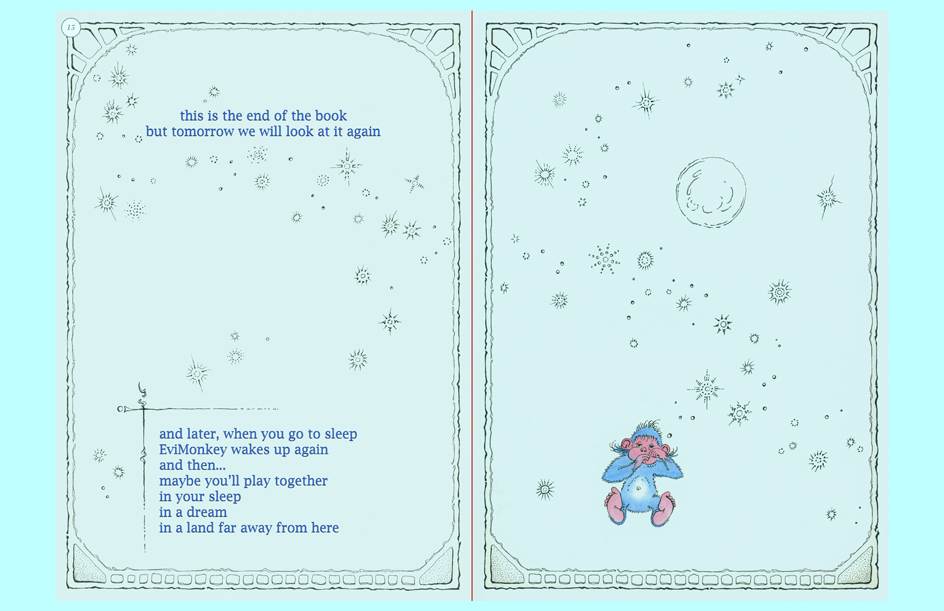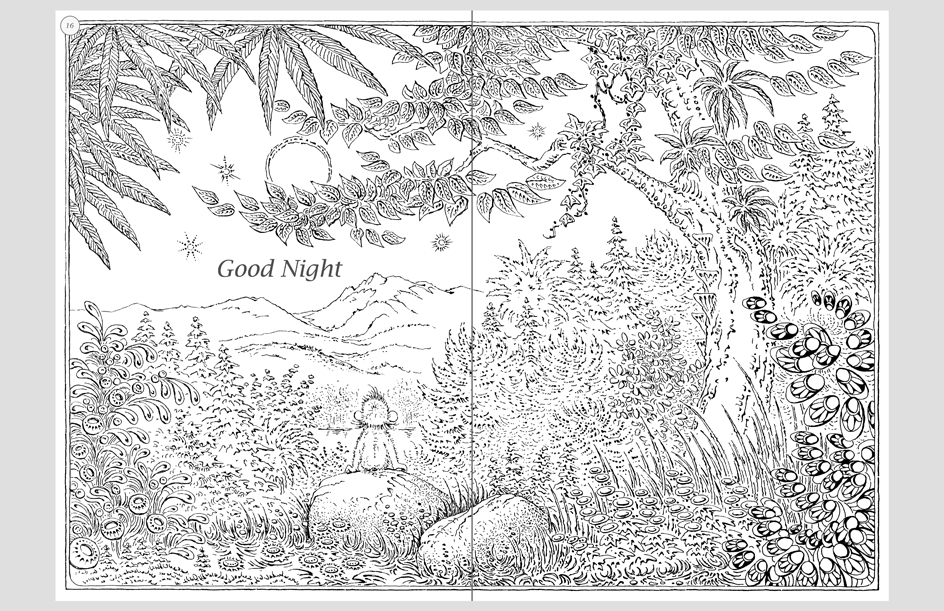 Thank you for your attention. I hope you enjoyed it.
Neithard Horn